Cosmetic And Restorative Dentistry
Dentists understand what makes a face look younger.  Dr. Endres is an experienced cosmetic and restorative dentist. Missing teeth can affect the entire appearance of your face, giving your mouth and jawline a sunken, aged look. Our goal with cosmetic and restorative dentistry is to provide you with the perfect smile you've always wanted. All of our cosmetic plans are customized and personally developed by Dr. Endres.
Free New Patient Consultation
At Endres Gateway Dentistry in Montgomery OH, we offer all of our first-time patients a free initial consultation. Contact Us Today to learn more.
Cosmetic Dentistry Options
Dental Bonding
This process uses a tooth-colored resin to reshape or lengthen the front central teeth. With cosmetic dental bonding you can get your teeth re-shaped, gaps in your teeth filled or have cracks and chips in your teeth corrected. The boding material is versatile and can be exactly matched to the color of your teeth for a seamless improvement to your smile.
Fillings
If you have a cavity, a filling will restore the shape to the tooth once it is cleaned. Using the same white, or composite resin material, in for dental fillings helps keep your smile looking natural and is more safe than traditional amalgam fillings.
Porcelain Dental Veneers
Porcelain dental veneers are wafer-thin shells that are bonded to the surface of your teeth. With dental veneers, you can change the color and shape of your tooth without the need for a tooth whitening procedure or a crown. Even better, porcelain veneers are long lasting and stain resistant.  Veneers are a great way to address many different issues patients have, including chips, gaps, cracks, stains and uneven or crooked teeth. Veneers are also easy on the gums. Once veneers are bonded, they are easy to maintain with regular brushing and flossing.
Dental Veneers Before and After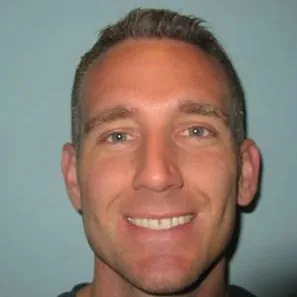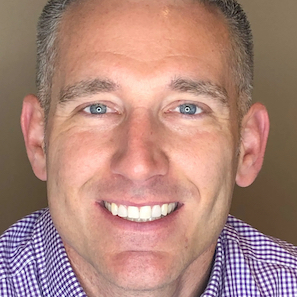 Teeth Whitening
A brighter smile can help improve your overall appearance and self-esteem. Teeth whitening can whiten and brighten your smile, lighten teeth and remove stains. We provide both Take-Home and In-Office KöR or Icon Teeth Whitening treatments options. Both are an effective, safe and fast way to give you the smile you want.
Because the KöR gel allows your teeth to absorb more oxygen, the whitening agents go deeper and remove stains other teeth whitening systems can't. Your teeth stay whiter longer, even without touch-ups.  One common side effect of teeth whitening is tooth and gum sensitivity. Due to its unique formula, the KöR process minimizes tooth and gum irritation.
Do you suffer from unsightly white spots on your teeth? These little imperfections often occur due to issues such as fluorosis, demineralization, trauma, poor oral hygiene, or discoloration that occurs after orthodontic treatment. In the past, the only way to treat these white spot lesions involved shots, drilling, and resin or porcelain restorations. Today, however, an easier painless alternative is available with Icon treatments.
BOTOX®
BOTOX® can improve the general overall appearance of your face other cosmetic dental work or as a stand-alone treatment. With BOTOX® Cosmetic—the most popular FDA-approved injectable—Dr. Endres can soften the look of wrinkles and facial lines by temporarily relaxing the muscle that causes the wrinkle. BOTOX® is most commonly used on forehead wrinkles, crow's feet, frown lines and the horizontal lines between the eyebrows. Learn more about BOTOX® treatments.
Dermal Fillers
Dermal fillers are non-surgical and minimally invasive safe treatments that reduce signs of aging and volume loss with hyaluronic acid. We use dermal fillers to restore volume and soften lines and folds to achieve a more youthful appearance. During your initial consultation, Dr. Endres will discuss your overall concerns and goals and determine the amount of filler you. We use dermal fillers to treat cheeks, under eyes, lips, jawline, temples, chin, neck, earlobes and hands. Read more about DERMAL FILLER treatments.
Smile Makeover Before and After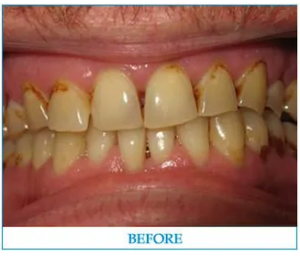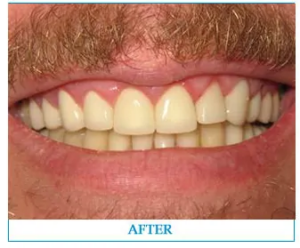 Restorative Cosmetic Dentistry
A significant part of cosmetic dentistry involves restoring people's faces to their natural, young-looking appearance. As a result, dental professionals have a comprehensive understanding of what factors can make a face look aged before its time and how to reverse those effects. Restorative dentistry focuses on teeth repair to support surrounding structure and addressing underlying dental issues to prevent tooth or bone loss.
Dentures
Dentures are a full or partial set of replacement teeth. The frame slides on over your gums, replacing your missing teeth with prosthetics. Dentures are either removable or permanent, depending on your needs.
Crowns and Bridges
If your tooth or teeth are damaged, chipped or cracked and needs to be completely restored, you'll need a crown or a bridge for two or more teeth. Crowns and Bridges restore the damaged area, while saving your tooth.
Extractions
Sometimes a tooth can't be saved. We can completely remove a tooth to protect the surrounding teeth and the rest of your mouth.
Implants
Implant restorations include placing new dentures, crowns or bridges over dental implants. We are happy to refer you to an oral surgeon for placement of the implants.